Port St. Lucie FL - Gold Star Families Memorial Monument
Home

→

Port St. Lucie FL Project - Gold Star Families Memorial Monument
Port St. Lucie FL Project - Gold Star Families Memorial Monument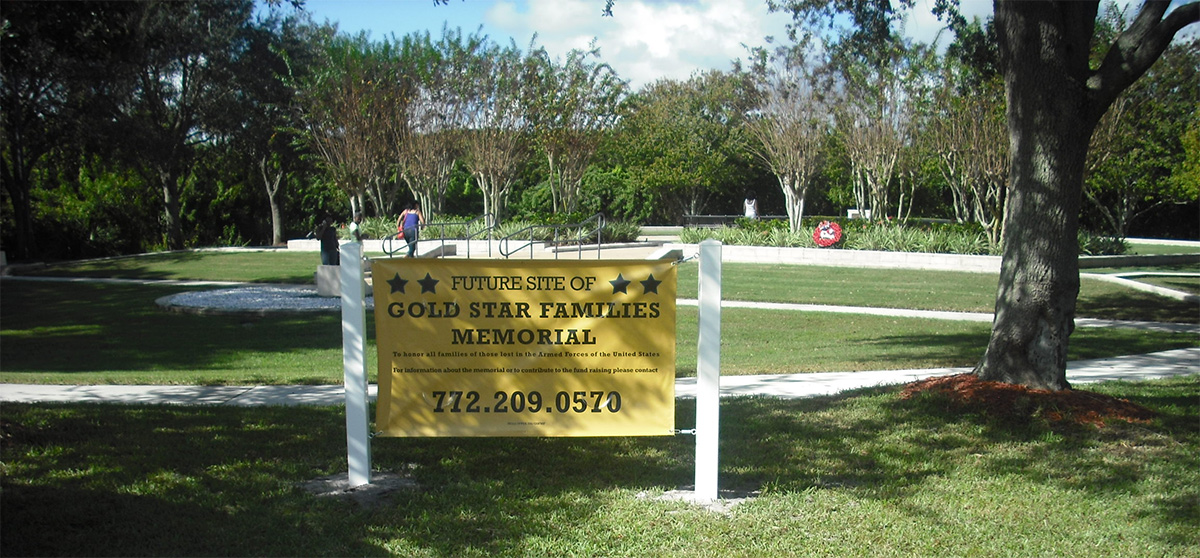 One of Florida's new Gold Star Families Memorial Monument honoring the families of servicemen and women killed in the line of duty became a reality on September 25, 2016.
Dedication September 25, 2016 at 3 p.m.
A Gold Star family is a wife, husband, mother, father, stepmother, stepfather, parent through adoption, foster parents who stand or stood in loco parentis, children, stepchildren, children through adoption, brothers, sisters, half brothers, half sisters, aunts, uncles, grandchildren and grandparents of a member of the Armed Forces of the United States that sacrificed their life for our way of life and the American flag under which they served. The Gold Star Family Memorial was created by Medal of Honor Recipient Hershel "Woody' Williams to remember those families who have made the ultimate sacrifice. To learn more about the memorial, please visit our Gold Star Families Memorial Monument web page.
"Dying for freedom isn't the worst thing that can happen. Being forgotten is." Georgie Carter-Krell (Mother of Posthumous Medal or Honor Recipient Pfc. Bruce W. Carter, USMC- Florida